Apartment hunting is a little more challenging for pet owners, and dog owners in particular. Apartments vary greatly in dog-friendliness. Some are friendly to the point where they have dedicated amenities just for dogs. Others have tight breed and weight restrictions that make it impossible for many pet owners to live there.
If you've got a furry friend moving with you, a pet-friendly apartment will be essential for you and your dog. Here, we've included some tips on finding the right apartment, along with advice on selecting the best space for your dog's temperament.
Common Breed Restrictions for Apartment Complexes
If you're searching for apartments that allow dogs, the first thing to check for with each complex is their restricted breed list, along with any other pet rules and restrictions they may have. On the breed restrictions list, you're most likely to see the following breeds:
American pit bull terriers
Rottweilers
German shepherds
Staffordshire terries
Mastiffs
Akitas
Alaskan Malamutes
Huskies
Boxers
Doberman pinschers
American bulldogs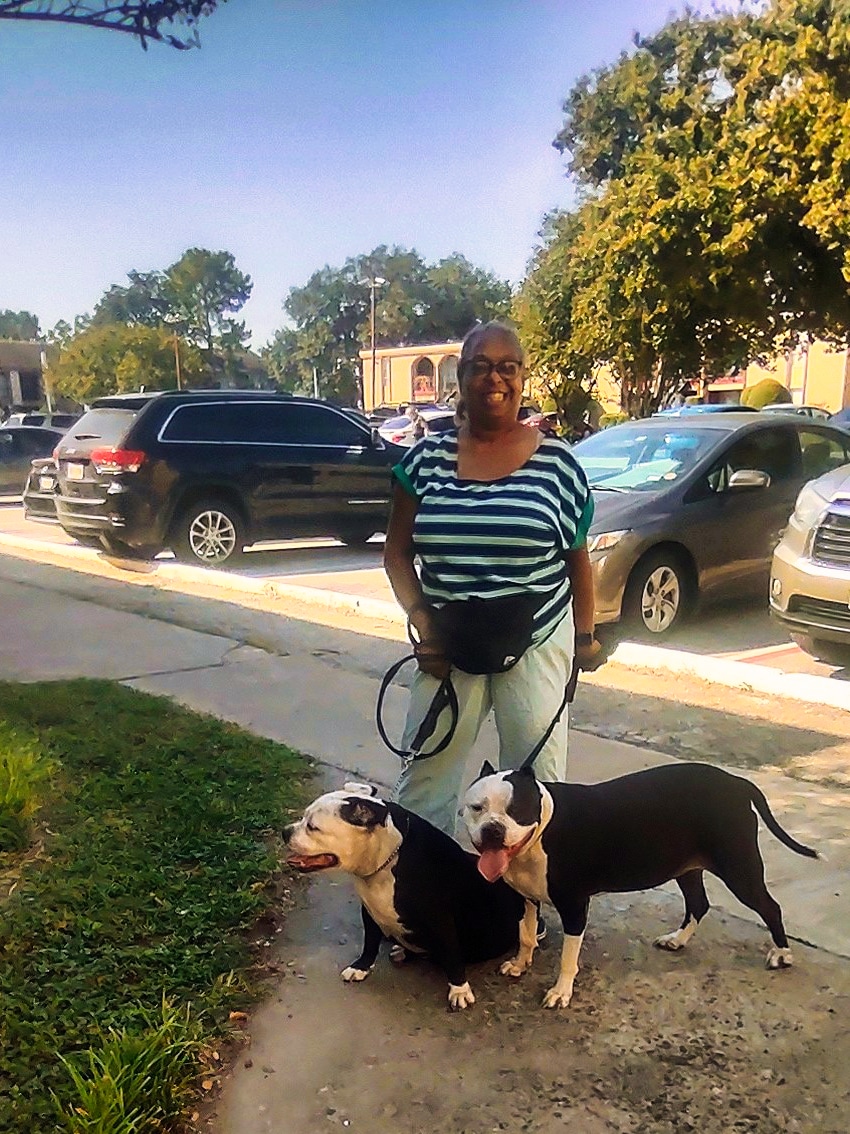 Some apartment complexes have weight restrictions in place, either as a replacement for breed restrictions or in addition to them. A typical weight limit is around 50 lbs. at most complexes, which has the same effect as a typical breed restriction list. Apartment complexes may limit the number of pets allowed to one or two, as well.
If you own a larger dog that's breed-restricted, it can be extremely difficult to find an apartment that will work. There are complexes, though, that have no breed or weight restrictions, including apartments in Houston like Westview Forest Apartments. These communities are a good choice for people with restricted dog breeds.
 Additional Pet Charges Will Likely Apply, So You'll Need to Shop Around
 It's standard practice for apartments to charge extra for canine or feline residents. Some of these extra charges may include:
Pet deposit – A pet deposit is standard at nearly every apartment complex and is used by the property owner to repair any pet-related damage following move-out. However, pet deposits are refundable, and if your pet is well-trained, you can recover most (or all) of your deposit at the end of your lease.
Pet fees – Pet fees are a one-time charge that tenants pay when signing onto their lease. This fee is non-refundable and may be up to $500 at some less dog-friendly places.
Pet rent – Many complexes are also charging a monthly pet rent on top of a deposit and other fees. A common pet rent is $20/month, and often it is paid for each pet, so if you have two dogs, your pet rent may be $40. Pet rent is added into your standard rent every month, so it's non-refundable. A landlord may use pet rent to cover costs not covered by a pet deposit, or they may use the additional rent as a revenue generator.
If you have a pet, be sure to inquire about the pet-related fees because they can  vary greatly from one complex to the next. Most pet-friendly communities will charge a pet deposit plus a pet fee, which in Houston usually total around $500 to $600 at move-in, but a few complexes charge much less—so it pays to look around!
Target Apartments That Have Dog-Friendly Amenities and Staff
Apartment life is a bit different with a dog, as your pup will need to spend significant time outside going to the bathroom and getting some exercise. Some complexes make this part of pet ownership difficult to manage and don't prioritize landscaped areas or areas specific for pet owners.
However, pet-friendly complexes often have amenities like walking paths, or even dog parks dedicated to the furry residents. Dog parks make it easy for a pet owner to get their dog some needed exercise and socialization in a safe environment.
There is another good way to find out if an apartment complex is pet-friendly—and that is by asking the office staff (and especially the manager) if they themselves live on property and have a dog.  If the answer is yes—especially if the "yes" comes from the manager of the complex—you can bet that the apartment staff will be sympathetic to the needs of pet owners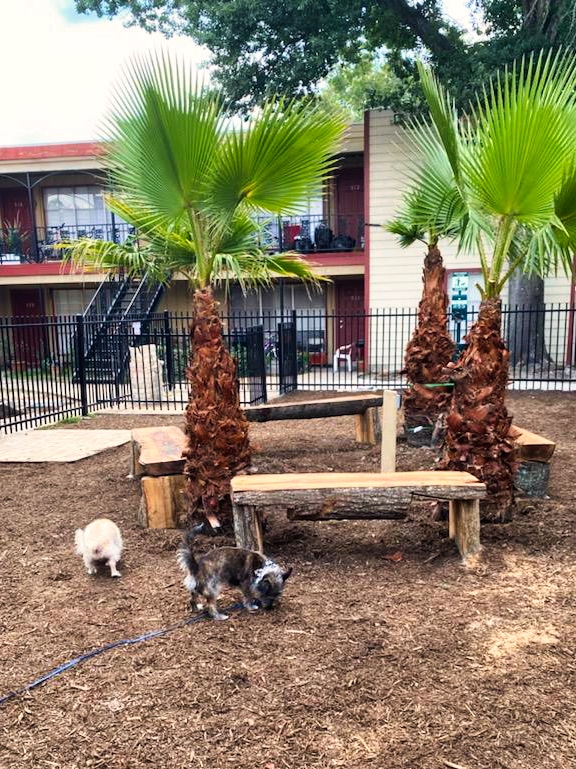 Consider Your Dog's Energy Level and Temperament When Selecting the Ideal Apartment
Once you've found that perfect pet-friendly place, it's worth considering what floor you should live on and where your unit should sit relative to your neighbors. Here are ideas on both considerations:
A top floor or bottom floor? If you have an energetic dog or a large size breed, they're more likely to make a lot of noise as they run around. If you have an option between a top or bottom floor unit, picking a bottom unit will minimize noise that may disturb neighbors.


Do you need a corner unit? While plenty of dogs are friendly and comfortable in an apartment setting, others are skittish or territorial. These dogs may be stressed when your neighbors make noise or walk by your door. For these dogs, a corner unit works best if one is available. Corner units are usually quieter, as they have fewer shared walls.
Additional space can also help larger dogs adjust to apartment life. Even if you're a disciplined dog walker, weather or work can sometimes cause you to exercise your dog indoors. Some extra room will come in handy for puppy play time.  
Finally, finding a complex that has a dog park may yield a big advantage: Almost all apartment complexes have a (very logical) rule that dogs that are being walked around the apartment complex must be on a leash.  But if an apartment complex has a dog park, dogs are allowed to run off-leash, which allows your dog to run around and get exercise playing with other dogs while you can attend to other matters.  If the dog park has shaded benches—and maybe even a power plug where you can plug in a laptop or a cell phone, all the better.
Pets Require Additional Accommodations, and Some Apartments are Willing to Provide Those Accommodations
In the end, finding a pet-friendly apartment means you'll have to take it case-by-case during an apartment search. Some communities are open to all types of pets and breeds, while others consider pets an afterthought – or ban them outright.
If you've got a four-legged family member moving with you, look for complexes that have dedicated amenities, plenty of walking space and flexible pet policies. These are your best bet for finding a pet-friendly community.
Latest posts by Jack Yetiv
(see all)