Upscale But Affordable West Houston Apartments
-One of Houston's Safest Apartment Communities featuring a 24/7/365 manned guardhouse 

-Brand New Studio Apartments, Conveniently Located in 

Houston – 

starting at $790

-We allow all dog breeds of any size! (almost)

-Features Include Granite, Stainless Appliances, Hardwood Floors, Washer and Dryer Connections, Crown Molding, New EnergyStar Appliances, 

Central

 AC and Much More!
Welcome Home To Your Houston Apartment
We know that finding affordable apartments in Houston, packed with amenities, is like looking for a needle in a haystack.  Look no more. You have found your future home! We have paid careful attention to giving each of our residents a reasonable price for a perfect sense of home with amenities only found in high-dollar luxury apartments.  Our mission at Westview Forest is to provide a safe community and a place to call home.
About Westview Forest Apartments

More than a Complex. We Are a Community.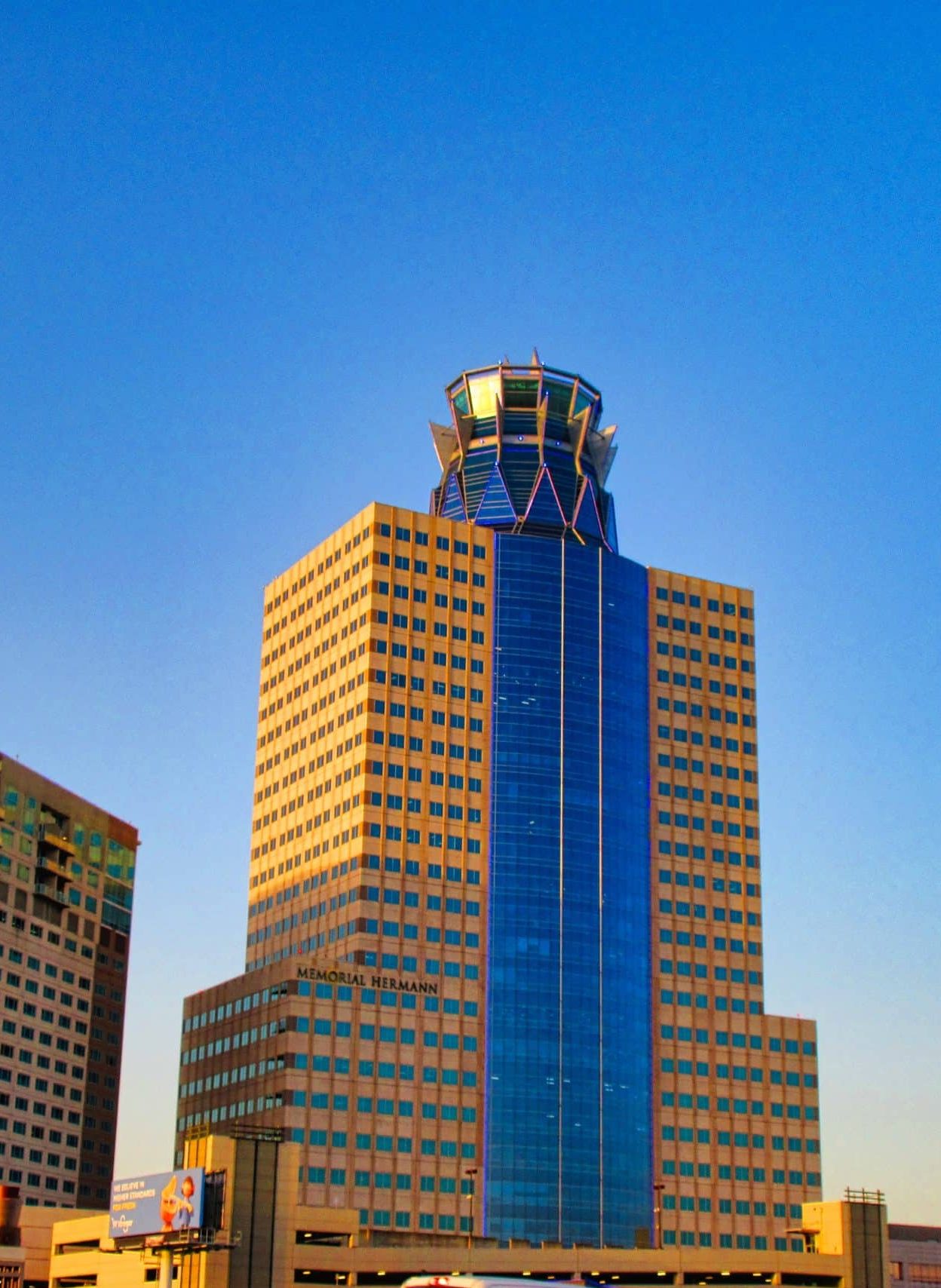 Welcome to a Houston apartment complex dedicated to providing the best quality living experience at affordable apartment rent. Finding a safe and affordable apartment with the extras you demand can be difficult. We strive to be that place you call home and look forward to welcoming you to be a part of part of our community.
As anyone who knows Houston, commuting can be a challenge. We are conveniently located near three major arteries, including I-10 ( Katy Freeway ), Beltway 8 and Highway 290, making commuting a snap. But many of residents live and work in the Memorial City area, making commuting  from your new home a snap.
Many of our residents work in the Bunker Hill Memorial City Area, making our the location of Westview Forest Apartments a perfect place to call home. We are conveniently located within walking distance of some of the best spots in Houston including Houston CityCentre and Memorial City Mall. These destinations having a movie theater, tons of restaurants and loads of shopping, plus the famed Memorial Herman Medical center a 2 to 3 minute drive from our community.
Our neighborhood features Spring Branch ISD and highly regarded charter schools such as Cornerstone Academy. And if you are a college student Houston Community College is right out our back door making for an easy walk to school. We are also conveniently located along the major metro>bus line making any part of Houston easily accessible, including Uptown and the Galleria.
Stunning Luxury Apartments
 Our amenities  are unmatched in an affordable apartment, studio or townhouse in Houston.  Our apartments feature Energy Star stainless-steel appliances, and Central A/C,  granite counters, custom tile tub surrounds and Samsung Front-load W/D or hookups so you can bring your own.
All Animals Welcome (almost!)
Unlike other Houston apartment complexes, we have accepted pets for decades. We have NEVER set arbitrary breed or weight  limits on your furry family members and we never will. We judge each pet on its own behavior and all non-aggressive pets  are welcomed!  And hey – NO pet rent!
Refundable Application Fee
For all approved new lease applications, we will credit your application fee to your first months rent. We welcome our new residents and it's our way to say thank you for choosing Westview Forest Apartments. 
One-of-a-Kind Studio Apartment
We are confident you won't find studio apartments for rent in Houston like ours. Our studios feature new Whirlpool appliances, new cabinets, granite countertops, custom tile tub surround, decorator fixtures and more. 
Interior Features Of Our Apartments For Rent
We have spared no expense to provide some of the best interior living spaces in Houston, Texas. Our stunning Granite SuperDeluxe finishes give you an apartment or townhome you can be proud of and that wont break the bank! And, of course Westview Forest is conveniently located near much of what the city has to offer. 
Studio Apartments 
Our studios range from approx. 250 to 400 sf, but are laid out to use every inch of space making them much bigger than these square footages suggest as you can see from our fully furnished apartment. Our studio apartments are completely remodeled with new custom cabinets, new black fridge, a 2-burner cooktop, a built-in convection microwave, a custom tub tile surround and decorator fixtures throughout. We also have furnished studio apartments available.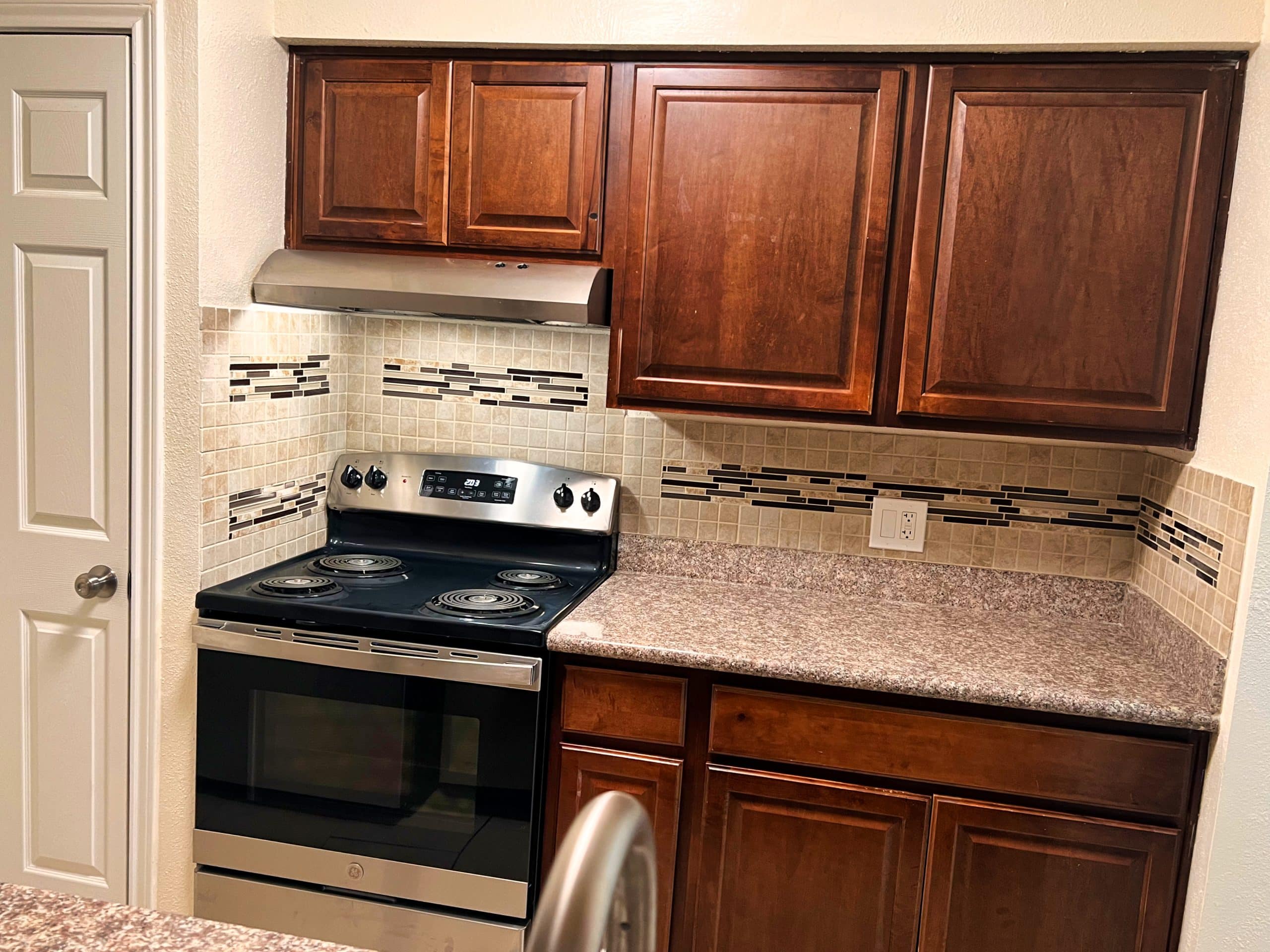 1 Bedroom Apartments 
These large 1-bedroom apartments in Houston, 1-bath floor plans are 726 sf and are completely remodeled with new custom cabinets, new stainless Whirlpool fridge with ice-maker, self-cleaning oven, and Samsung front-load washer and drier, hardwood flooring, faux wood mini-blinds, crown molding, a custom tub tile surround and decorator electrical and plumbing fixtures
Affordable Apartments In Houston Tx 77043 With Plenty of Modern Amenities
A Perfect Apartment for Rent In The Perfect Spot
About Spring Branch, Houston, Tx 77043
The Memorial-Spring Branch area of Houston is one of Houston's premier neighborhoods, conveniently located off the Katy Freeway. As with most of Houston, it is a diverse neighborhood with people coming from all walks of life to build a vibrant and thriving community. Generally, Memorial-Spring Branch is situated between Hempstead Road to the North, Beltway 8 to the West, the Katy Freeway to the South and the 610 Loop being its Eastern boundary, giving Spring Branch residents perfect access to all of Houston's neighborhoods and attractions
The history of Spring Branch explains its modern day diversity where as it was settled by German Farmers in the 1830s. Most Houstonians know their names as Gessner, Wirt, Blalock and Campbell, with Spring Branch streets named after each of thee families.
In the 1940's and 1950's, Houston officially annexed Spring Branch making it part of the City of Houston. By the 1970's, apartment complexes started to be built and many are still operational. Some like Westview Forest Apartments have undergone extensive modernization and complete remodels making them a mid-century modern look with 2022 amenities.
In 2013 Spring Branch was named by the Houstonian Magazine as one of the top 25 places to live in the city. With the addition of CityCentre a new concept for urban living, just one mile from Westview Forest. the Areas is full of restaurants, retail and thousands of new jobs, with the Memorial City Mall with in walking distance. In addition to a vibrant nightlife, Spring Branch has become known for its expansive growth in the medical center, by Memorial Herman Hospital, which is within walking distance of Westview Forest. It provides Houstonians excellent health care and provides an economic backbone as well for the residents that live in the area. Spring Branch continues to be one of the best places to live in Houston making it a lifestyle as well asa place to call home.
Three Reasons Why the Housing Market Tilted Toward Sellers in 2022 & 2023 Mortgage rates are less favorable than in the recent past Homebuyers enjoyed ...